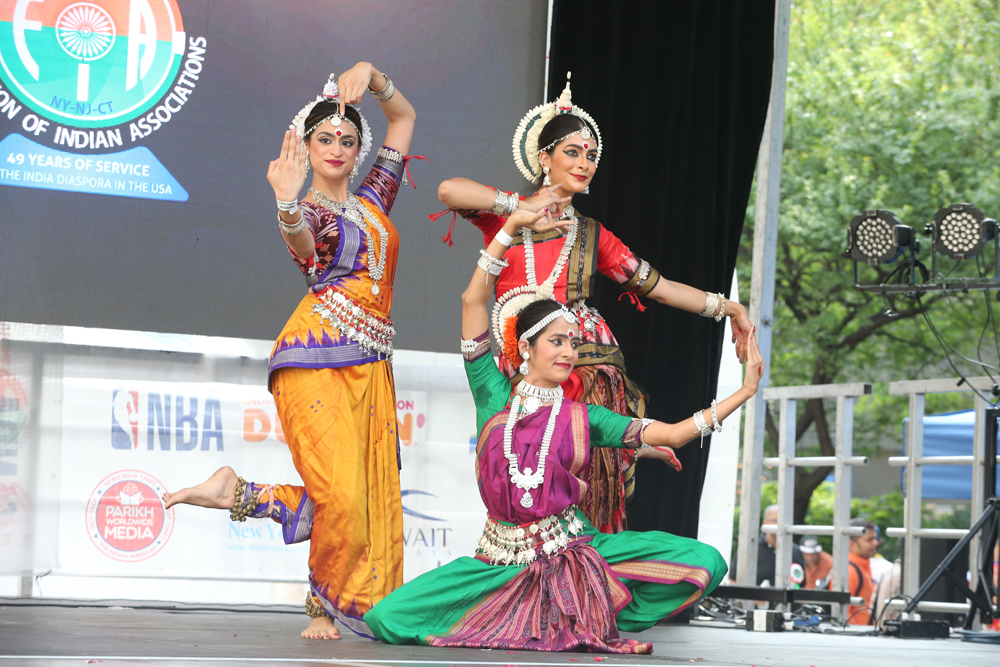 December 8, 2021
Kathak Dance: A Celebration of the Soul
When Was Kathak Dance Originated?
Kathak is said to have originated with the wandering bards known as Kathakars, or storytellers, in ancient northern India.
What is Kathak Dance?
Kathak is one of India's eight primary classical dance styles. Kathak dancers use their hand motions and intricate footwork, as well as their body movements and flexibility, but most significantly, their face expressions, to tell a variety of stories.
What is the history of kathak?
Kathak developed independently at the courts of north Indian kingdoms and during the Bhakti movement, notably by adding the Hindu god Krishna's infancy and legends. Kathak is unusual in that it includes both Hindu and Muslim gharanas, as well as cultural influences from both. Urdu Ghazals and regularly used instruments from the Mughal period are featured in Kathak performances.
What type of dance is Kathak?
Kathak is an Indian classical dance form. Kathak is a combination of the Vedic Sanskrit words Katha, which means "tale," and Kathakar, which means "one who tells a story" or "one who is interested in stories. "Through dance, singing, and music, wandering Kathakars relayed stories from the great epics and ancient mythology.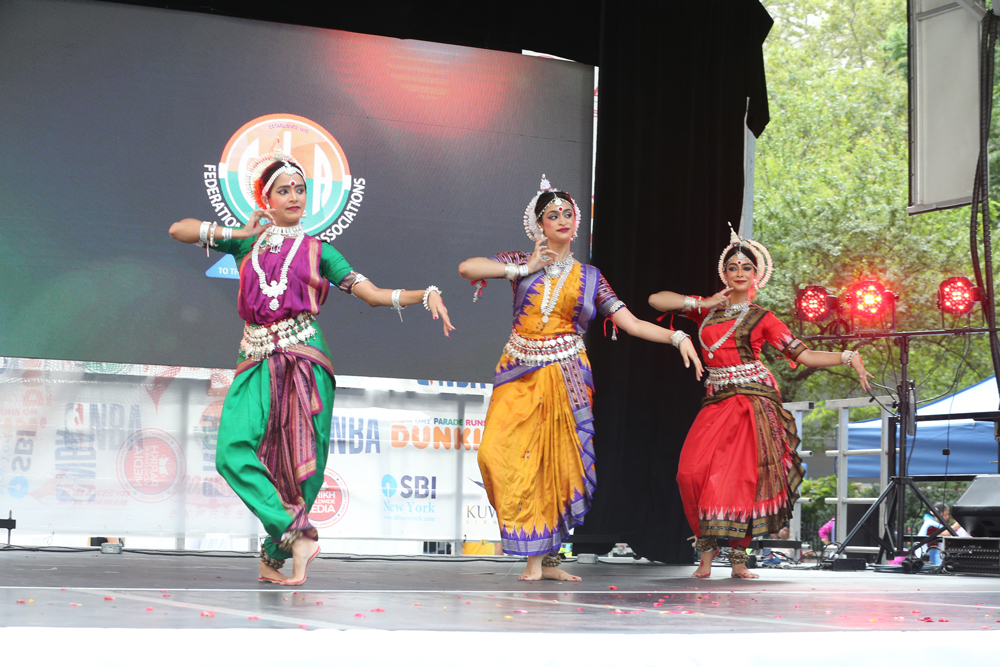 What are the 7 Kathak levels?
Kathak Level 1 – Prarambhik
This first level, as the name implies, covers the fundamentals and fundamental understanding of Kathak. This elegant journey begins with it as a stepping stone. Students are exposed to themes such as Teentaal at this level. This level takes anything from 8 months to a year to finish.
Kathak Level 2 – Praveshika Pratham
This level introduces the fundamentals of Kathak in a more detailed setting, and it is also regarded as the first level of Kathak education. It expands on what the previous level taught by teaching numerous different Teentaal varieties as well as two new types of Tals.
This level requires students to study the names of several Kathak gurus as well as a range of hand motions based on the text "Abhinav Darpan." This level focuses on Rangmanch Pranam, two of them, Todas, and so forth. It teaches the vital Abhinay Geet, or song, in which the lyrics take centre stage.
Kathak Level 3 – Praveshika Purna
The basics of Kathak knowledge will be thoroughly provided and achieved in the third year. Because theory or information is linked to practical performance knowledge, this level includes both a theoretical and a practical test.
This level aims to familiarise students with the 18 most common hand gestures, as well as case studies of famous Kathak performers and modern tabla players.
The course of this Kathak level is jam-packed with two things: 1 Rangmnch Pranam, 4 Todas, and other mythological scenes like Radha going to the river bank, incidents of Krishna Leela, and so on, and teaches the performance of mythological scenes like Radha going to the river bank, incidents of Krishna Leela, and so on.
Kathak Level 4—Madhyama Pratham
The Madhyama Pratham level of Kathak is also similar to the first diploma level. This is an intermediate level, and individuals who have completed it should have a firm grasp on the fundamentals of Kathak.
Hand gestures and motions, as well as information about the various Gharanas, are the key skills taught at this level. Specific magnificent gestures, such as Jhoomar and Talai, are important, as are different ways of raising the clay pot, snatching butter, and other expressions.
In theory, students are introduced to the biographies of Kathak exponents such as Pandit Bindadin Maharaj, Pandit Hanuman Prasad, Meera, and others in order to help them grasp the mythical figures who set the standard for their successors to follow.
Kathak Level 5 – Madhyama Purna
This level covers the same themes as the previous level, but in greater depth, and includes time for thoughtful practise, which helps an individual perfect a skill. After spending a significant amount of time learning Kathak, this level's course format will help you become a well-trained Kathak practitioner by sharpening your talents.
It also teaches Shri Shiv Vandana or Shri Krishna Vandana, both of which are highly regarded. Students should be able to recite all of the lyrics or "bols" while performing the Taals at the conclusion of this level.
Students are obliged to present a Hori with full emotional reactions as a sign of certification after the key learning experience throughout the level.
Kathak Level 6 ­- Visharad Pratham
Students move to the advanced level, which is equal to a bachelor's or BA degree, if they have mastered all of the elementary and intermediate kathak information and performance skills. This level gives students the opportunity to play for over an hour in a concert­like atmosphere. It serves as a foundation for all of one's real-life performances. All of the incarnations of the Hindu god Vishnu are taught to children in a well-curated manner, with unique emotions and moods.
Kathak Level 7 ­- Visharad Purna
This is the final level of Kathak, which is equivalent to a BA degree since a Kathak student who completes this level is a well-versed performer and choreographer.
They should have a thorough understanding of the 9 Rasas and be able to make the stage their best friend, since here is where their genuine kathak journey as a performer begins.
By scattering detailed nuances throughout its course framework, this curriculum polishes the overall theoretical and practical knowledge necessary during the previous levels. After completing all of these levels, one may consider oneself a skilled dancer and Kathak practitioner.
Kathak Dance for Weight Loss
Kathak is a physically rigorous dance that can help us lose weight and stay in shape. Kathakars (or Kathak dancers) are required to train and perform while wearing heavy ankle bells, which is a weight-bearing exercise.
Kathak Dance Benefits:
1. Kathak improves your physical strength.
2. Kathak can help you overcome stage fright.
3.Kathak improves your capacity to concentrate.
4. Kathak teaches you how to work well with others.
5. Kathak sharpens the mind.
6. Kathak can help you improve your expressions.
7. Kathak is a dance form that teaches you about Indian culture and heritage.
8. Kathak improves your storytelling abilities.
9. Learning footwork in Kathak helps you improve your body balance.
10. Learning Mudras in Kathak helps you develop your hand motions.
This dancing style offers a number of advantages. Learning Kathak, especially at a young age, is immensely beneficial later in life. It helps to strengthen muscles and makes the mind and body robust from a young age, which is crucial during a child's growing years.
It teaches the youngster self-discipline as well as the virtues of teamwork and self-discipline. Aside from that, because these dance forms take a long time to master, kids may use them to establish a profession when they get older. Although any dance or skill may be learned at any age, it is more beneficial to study it as a youngster since they have more time to become an expert.
Who is called Kathak king of India?
Pandit Birju Maharaj is known as a Kathak king of India. The Kalka-Bindadin gharana of Lucknow is represented by Pandit Birju Maharaj. Pandit Birju Maharaj has received several accolades, the most notable of which was the 'Padma Vibhushan' in 1986.